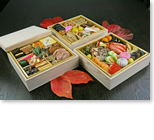 There is various specialty in the Japanese food processing company.
As an example
A specialty company of the box lunch
The specialized company of the hospital meal
The specialty company of the school meal
A specialty company of the box lunches which is produced in a local cooking ingredient
The specialized company of an original equipment manufacturing
There is a specialized company besides the above much
The reason why there is a specialized company is because a company can refrain from a person and the expenses of the machine.
We own various latest machines with many craftsmen.
We can change various demands into a meal.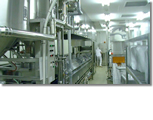 If specialty is strong, the workmanship(effect)of the packed lunch becomes as expected.
We own various latest machines with many craftsmen.
Our factory has a method of various production.
Therefore your company can think about a ideal box lunch and a meal from various viewpoints.
Our thought does not tie one idea to one result.

The productive capacity of the factory enables 100,000 meals in a day.
The factory is located in the downtown area that was superior in the circulation service.
Our business domain enables foreign countries without staying in Japan.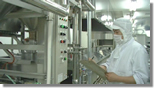 Let me offer our food processing manufacturing facility as your kitchen.
We can deal with your use amount and purpose.
 The juridical person who uses our factory
 1.The juridical person of the food processing manufacturing facility
 2.The brokerage juridical person of the food industry
 3.The juridical person who needs box lunch and lunch
  (A company and a school or a hospital)